Tips for choosing the perfect living room rug
Struggling to find the perfect living room rug? 
With so many different sizes, styles and fibres available, choosing the right living room rug can be tricky. The living room is the centre of your home and a rug can make or break the space.
The rug you choose needs to complement your existing furnishings and fit into your lifestyle, otherwise you'll find yourself back at the shop in 6 months time replacing a rug that wasn't quite right. An expense you don't need! 
At Toowoomba Rugs we have a huge range of rugs to suit your individual taste, from wool to jute, traditional to modern.
To help you make this tricky decision, here are our tips to help you find the perfect rug to suit your living room. 
Find a rug size that suits your layout
Whether your living room is big or small, Toowoomba Rugs has a rug to suit your space. We have rugs from 60cm to 90cm right up to 300cm x 400cm. 
When choosing a rug for your living room, you need to create balance between the rug, your furniture and other furnishings.
You'll need to consider the amount of furniture already in your room and where you want the rug to go.
There are a huge variety of rug sizes available, but the size of the rug you choose will depend on the size of your room, so the first step is to measure up the space where you'd like the rug to go. 
Once you have the size you can drop by our shop in person, or take a look at our collection of rugs online to find the right rug size for your living room.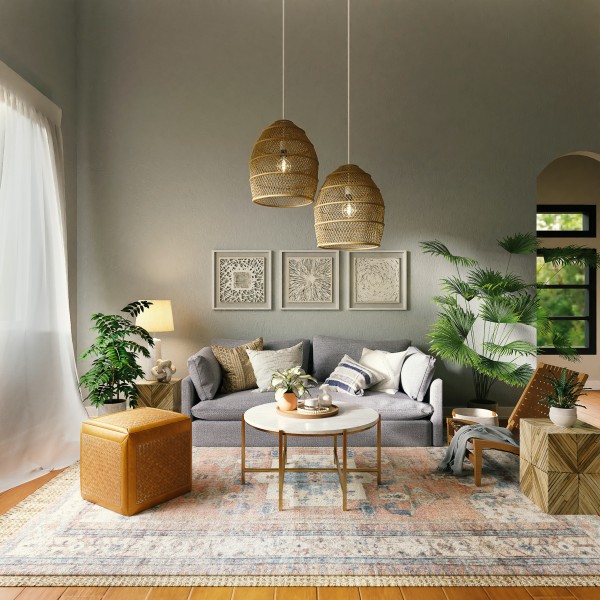 Rug placement
Rug placement can be tricky, but in the end, how you position the rug will come down to personal preference and will also depend on the furniture you already have in your room. 
Are you looking for a rug to go under your coffee table, or a statement piece that fills up the entire space? These are the questions you need to ask yourself before you hit the shops to buy a new rug. 
If you're looking for a larger statement rug, the size of the rug will be guided by the size of your couch. Generally, as a rule of thumb, your rug needs to be wider than your couch, so it sits comfortably on top with plenty of room to spare.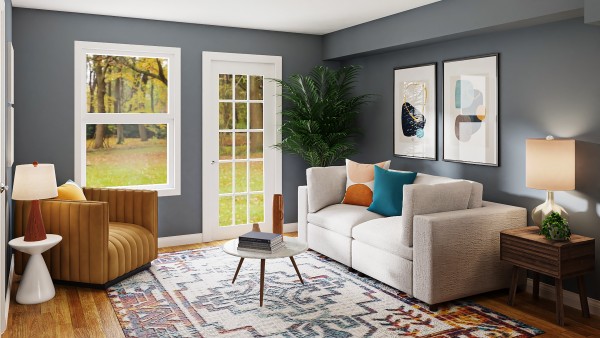 Choose a style that suits
Choosing the style of rug is also up to your individual taste. Perhaps you prefer plush, shaggy rugs, or traditional wool rugs. Don't be afraid to mix and match texture and style, especially if you want to make a big bold statement in your living room.
If you're placing the rug in a high traffic area, you may want to consider a rug that's more durable. Low pile and flatweave rugs are more hard wearing, as are wool or acrylic. They will last longer and won't show as much wear and tear as high pile or shaggy rugs.
Pick a colour you love 
Your living room is where you relax with a coffee, enjoy moments with friends and spend time together as a family, it's normally one of the most well-used rooms within a home.
For this reason, the colour of the rug you choose is important. It's something you'll be looking at day-in-day-out, so it needs to be a colour that makes you feel good and comfortable. 
Unless you're purposefully wanting to make a big, bold statement, the colour of the rug needs to complement the rest of your living room furnishings. Always keep the colour of your floors, walls and other furniture in mind when choosing a rug.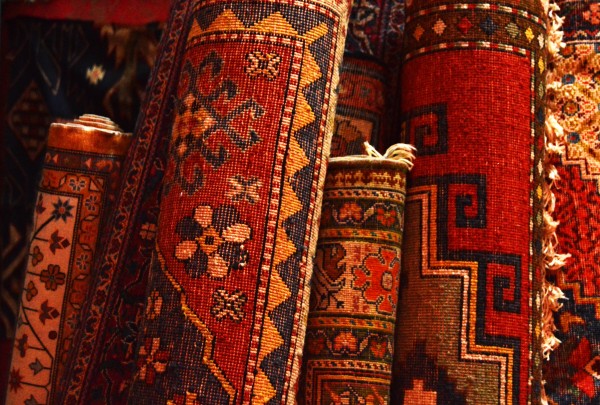 At Toowoomba Rugs we have rugs in all colours and patterns, you're sure to find something you love! 
The rug you choose needs to look great, but it also needs to suit your lifestyle. 
Do you have small children and need something more hard-wearing? How much foot traffic do you have in the room?  
There's no point buying a high maintenance or delicate rug if you have small children, or a shaggy rug that's hard to vacuum when you have a dog that sheds lots of hair. 
At Toowoomba Rugs we have the right rug for every lifestyle. Do you live sustainably? If the environment is important to you, we have a great collection of recycled rugs perfect for your living room floor! Prefer something more luxurious – we have that too! 
There's a lot to consider when choosing the perfect living room rug. If you need help, drop by our store at the Bernoth Centre, Shop 10, 663 Ruthven Street, or order online, with free delivery for orders over $99.