How to find the right rug?
Finding the perfect rug can be a time consuming endevour. Not every rug suits every room and with so many styles, shapes, sizes and fabrics available, it can be hard to make a decision. 
A rug you choose can make or break a room, it needs to work with your other furnishings as well as the size and shape of your room. 
At Toowoomba Rugs we have a variety of rug styles and something for everyone, including: 
How to choose the right rug for your room
When choosing a rug there are a number of important things to consider before you bring it home. These include: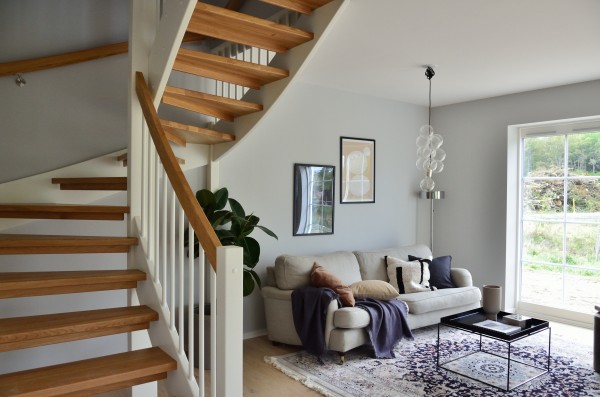 The space
The type of rug you choose will depend on which room the rug will be used in. 
For instance, a rug for a hallway or busy living area or kitchen will need to be hard wearing, whereas a rug for a formal living room with little foot traffic can be more plush and luxurious. 
It's important to consider how the rug fits into your lifestyle and how much ongoing maintenance it requires. For instance, if you have pets or small children, a durable, stain-resistant rug may be the better option. 
Rugs for high traffic areas
Low pile and flat weave rugs are more durable and hard wearing, which is great for high traffic areas within your home. They're also easier to clean and low maintenance, compared to high pile rugs which have longer fibres, more plush and harder to clean.
Wool has always been considered the most durable fibre, but other options for high traffic areas include jute, acrylic and polypropylene. 
The size
One of the biggest mistakes people make when choosing a rug is purchasing a rug that is too small for the room. We've all seen it, the rugs that aren't touching any furniture and seem to be 'floating' in the middle of nowhere. 
That's why it's so important to measure your space prior! 
It may sound silly, but to find the rug size that suits your room, you can lay down newspaper. This will give you an idea of what size you'll need and helps you picture how that sized rug will look against all your other furnishings. 
At Toowoomba Rugs we have rugs of all sizes, from 60cm x 90cm, right up to 300cm x 400cm. 
The shape
When it comes to choosing the rug shape there are a few things to remember. 
Generally, the rug shape will depend on the shape of your room. Rectangular rugs work great in rectangular rooms, whereas round rugs work well in square-shaped rooms. 
You'll also need to consider what is on top of the rug. If you have a circular dining table a large round rug will look best underneath. A rectangular rug will look better under a rectangular dining table. 
The colour/pattern
When choosing the colour or pattern of your rug always consider:
the colour of existing floor and furnishings

any patterns in the room on existing furniture, furnishings or artwork

the impact you want the rug to have within the room – statement or understated

the ambience of the room. 
Remember you'll be looking at this rug a lot, so you need to love the colour or pattern! 
The rug shouldn't clash with existing furniture or furnishings, unless you want to make a big bold statement within the room.
It's also important to consider the light that filters into the room. A dark rug will only make the room appear darker, while a light rug can lift the room to a brighter, lighter new level.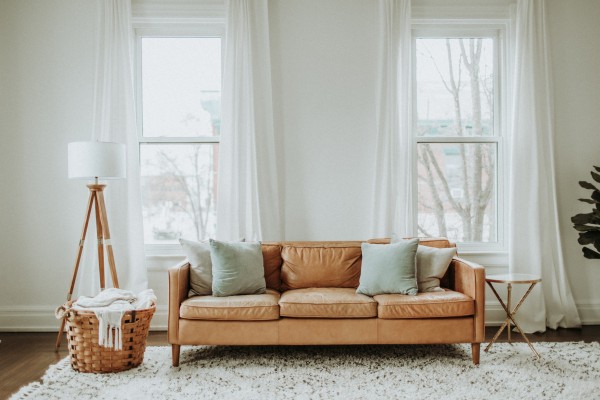 The fibre 
There are so many different rug fibres available, the one you choose will depend on your lifestyle and your individual taste. Some are more durable than others, while some are more high maintenance. 
Rugs come in both natural and synthetic fibres. 
Natural fibres
WOOL
durable and soft

hard wearing

sustainable. 
COTTON
soft but less durable than wool

more affordable than wool

can be washed in your washing machine.
JUTE
durable and soft

low maintenance

neutral – easier to match with other furnishings

affordable. 
SISAL 
durable, but coarse

not water resistant – water can damage fibres.
SEAGRASS
eco-friendly 

stain resistant and water repellent

durable – more expensive than jute. 
SILK
often blended with wool – but less durable. 

can be difficult to clean.
Synthetic fibres
ACRYLIC
a cheaper alternative to wool

affordable, durable and easy to maintain.  
POLYPROPYLENE
an alternative to wool – but not as nice to touch

durable and stain resistant

great choice for outdoor rugs. 
VISCOSE
shiny finish

delicate and easily stained

soft and luxurious. 
Choosing the right rug is an important decision that shouldn't be rushed. Consider all these factors to help you find the perfect rug for your room, one that you'll enjoy now and into the future. 
If you're ready to make your home complete with a new rug, discover the huge range of rugs at Toowoomba Rugs, drop by our store at the Bernoth Centre, shop 10, 663 Ruthven Street, or order online, with free delivery for orders over $99.