Are expensive rugs worth the money?
If you're in the market for a new rug you may have noticed that prices can range from quite cheap, to very expensive. Here at Toowoomba Rugs our collection can range from as little as $25, to more than $7,000, depending on the size and style.
We pride ourselves on our quality rugs, no matter the price and offer a variety of rugs that will suit every budget.
Are expensive rugs worth the money?
Simple answer, yes! When you purchase a luxury rug from Toowoomba Rugs you're paying for quality, durability and style. You're paying for something extra special.
We only source the best quality rugs from around the world, unique pieces that will remain a talking point in your home or office for years to come.
What type of rug are you looking for?
Before you purchase a new rug you should ask yourself a few simple questions which will determine whether you should purchase a luxury rug or look for something more affordable.
Are you looking for a rug to be placed in a high traffic area with kids and pets?
Or do you need a rug for a low-traffic formal lounge room?
Is this rug something you'd like to have forever, or do you like to change your rugs every season?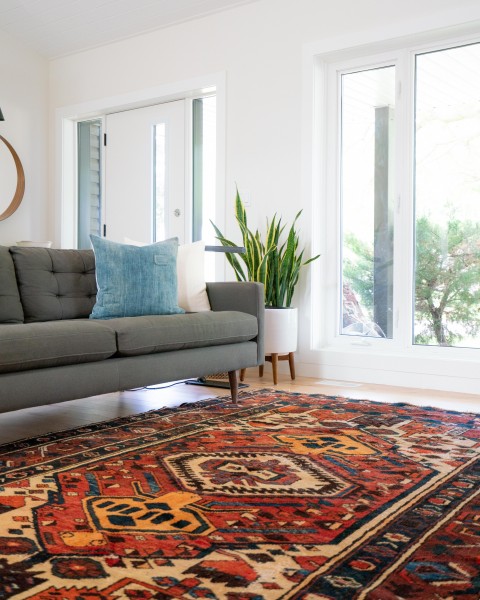 What is your budget?
Of course, how much you spend on a rug will depend on the type of rug you are looking for. If you're looking for something extra special our range of luxury rugs will tick all your boxes.
Here are three of our favourite, high-end luxury rugs:
Afghan Handknotted 242 x 319 $7,445
If you're looking for something extraordinary, this rug is pure luxury! This beauty is loomed, washed and knotted by hand using traditional techniques. It's beautifully constructed using the finest Afghan wool and will be the stand out piece in any room.
With bright blues, oranges and pinks, this bright and cheerful rug will bring sunshine into any room and will stand the test of time with it's quality weave and durable construction.
Opal 200 x 290 Athens $1,995
Looking for something more modern? The Opal collection of contemporary rugs are the perfect combination of modern design and new world motifs. With trending colour schemes and a grand scheme design, these rugs encapsulate everything you'd come to expect from high-style luxury carpets.
Power loomed and constructed with only the highest quality polypropylene, viscose and art silk, Opal rugs are durable, easy to maintain and will bring together your living room or professional office space.
Vanesa 280 x 380 Multi $1,765
The Vanesa is our most durable rug and it's also made from the highest quality materials.
Utilising the latest technologies, with added NANO coating protection, this rug will be protected from spills – not even wine or coffee can penetrate this rug! As an added benefit it is also machine washable for up to 7 washes.
The price of a rug isn't always an indication of quality
Here at Toowoomba Rugs we pride ourselves on our range of affordable, high quality rugs available in a range of sizes and styles. While we stock a range of luxury rugs, we also showcase a beautiful range of less expensive rugs to suit any home. These rugs are still of a very high quality, durable and will last for years and years.
Here are three favourites from our less expensive range of rugs.
Kara 120 x 170 Grey $299
For as little as $300 you can bring this stunning rug into your living room.
The Kara is made from a super soft thick pile, making it a delight underfoot. Non-shedding, with a modern design, the Kara shag rug is made with synthetic fiber with a contemporary Moroccan pattern.
Margie 200 x 290 Light beige $675
A large, natural rug doesn't have to cost you a fortune. Jute rugs are on-trend and this 100% natural basket weave rug will complement any room. This rug will look great whether you're looking to achieve that minimalistic Scand-style look, or you have a more modern interior. All for under $700!
Helen 160 x 230 Grace Blue $625
Not all handmade rugs will break your bank account! The Helen rug is handmade with soft, lustrous wool yarns and hand woven to create a thick, rich dimensional area rug.
This rug is 70% wool and 30% polyester, creating the perfect blend with exceptional colour that will add the finishing touch to any room.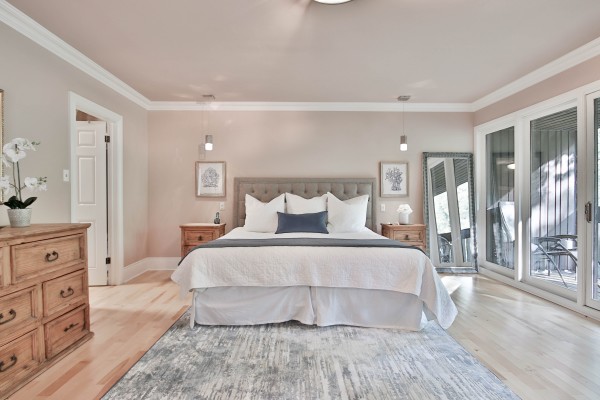 While you don't have to pay a fortune for a rug, if you're looking for something extra special the team at Toowoomba Rugs can find you the perfect addition to your space. With one of the biggest ranges of rugs available, our professional team have more than 20 years experience in the rug industry and can help you find exactly what you're looking for!
Can't find your ideal rug online? Contact our team today and let us help you find the perfect rug for your space!
Can't find your ideal rug online? Contact our team today and let us help you find the perfect rug for your space!